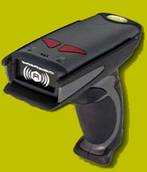 Toronto, Canada – GAO RFID Inc. has launched its high performance contactless UHF USB and Bluetooth reader, a cost effective solution which operates either in wired mode through a USB connection or in wireless mode through Bluetooth. This lightweight reader is designed to support field use. It is also an ideal add-on to any Bluetooth enabled devices such as PC, smart phone and PDA for proximity reading.
This powerful USB and Bluetooth reader, model 236009, is compliant with ISO 18000-6B and ISO 18000-6C/EPC Class 1 Gen 2 standards. The reader features a clip-on pistol grip handle, integrated antenna and a light weight, compact design. It has a two slot battery charger which allows the user to house the reader together with an additional battery. Durability testing demonstrated that the reader continued to work even after being dropped to a concrete floor from a height of 1.8m.
Visit http://www.GAORFID.com for more information.
For any sales inquires please contact:
1-877 585-9555 ext. 601 – Toll Free (USA & Canada)
1-416 292-0038 ext. 601 – All Other Areas
For more information about this product please visit UHF USB and Bluetooth reader, or contact sales@gaorfid.com.