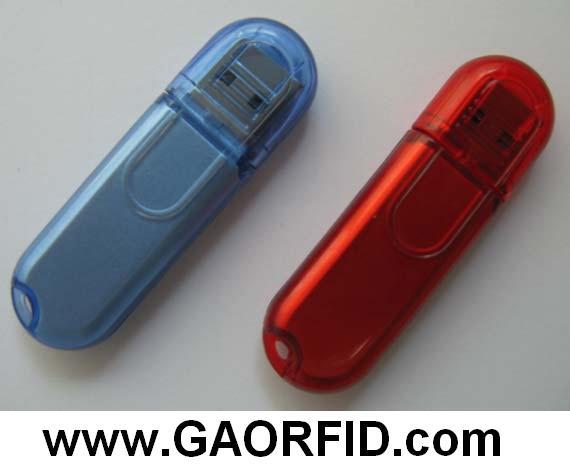 Toronto, Canada – GAO RFID Inc. is offering its 2.45GHz active RFID reader. It is widely used in personnel locating, logistics, warehouse management, closed loop asset tracking and high value asset tracking.
The RFID USB reader, model 217003, operates in the unlicensed 2.45 GHz band enabling the reader to be used globally. It reads tags at a high speed of 100 tags/s with high reliability. This active RFID reader operates in both direct and buffering mode. In direct mode, the USB reader transfers its data to the host system in real time; in buffering mode, the reader stores the latest 100 received messages and uploads them only when requested by the host system. It communicates with a computer through a USB2.0 interface for data exchange. Its built-in omni-directional antenna enables it to identify tagged items from 15 to 20 meters in all directions. In addition, it employs advanced 0.18µm CMOS IC technology allowing for ultra-low power consumption.
This 2.45 GHz active RFID USB reader belongs to GAO's family of 2.45 GHz Active RFID Readers. A featured product in this line is 2.45 GHz Gain Adjustable Active RFID Reader. This line also includes 2.45 GHz Gain Adjustable Active RFID WiFi Reader. GAO RFID has one of the broadest portfolios of RFID readers and tags in the industry.
For sales inquiries please contact:
1-877 585-9555 ext. 601 – Toll Free (USA & Canada)
1-416 292-0038 ext. 601 – All Other Areas
Tags: 2.45GHz Active RFID Reader, RFID reader, RFID USB reader