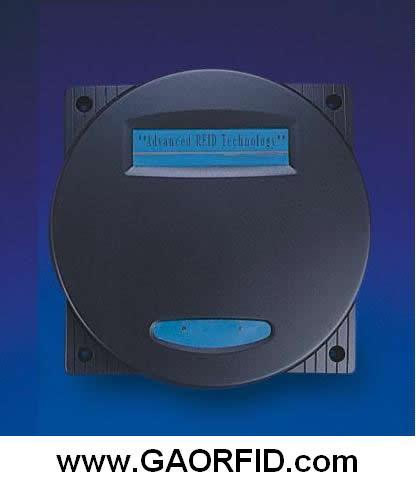 Toronto, Canada – GAO RFID Inc. has launched its 125 kHz long range RFID reader. It is specially designed for applications such as access control, parking control, item management tracking and any applications requiring long-range reading.
This long range RFID reader, model 211016, features a compact size and provides a long read range of up to 60 cm with ISO cards in ideal conditions. It has an auto tuning function to automatically adjust for optimal tag reading. The RFID reader also features relay control and can be configured to provide many interface formats including Wiegand, MSR ABA Track2, RS232, RS485 and serial ASCII output. Its maximum power switched by relay control is up to 24 V / 2 A. In addition, when powered on, this RFID reader is able to adjust the read distance according to different environments automatically.
This long range RFID reader belongs to GAO's family of 125 kHz Low Frequency RFID Readers. The line of RFID readers includes a variety of RFID readers to meet various needs of customers. Featured products in this line include 125 kHz Low Frequency (LF) PDA CF Interface RFID Reader and 125 kHz RFID LF Bluetooth Reader. Other models in the line include 125 kHz. Handheld Guard Patrol Tour Terminal, Magnetic Stripe Card and 125 kHz RFID Reader Combo and other similar products. GAO RFID has one of the broadest portfolios of RFID readers and tags in the industry.
For sales inquiries please contact:
1-877 585-9555 ext. 601 – Toll Free (USA & Canada)
1-416 292-0038 ext. 601 – All Other Areas