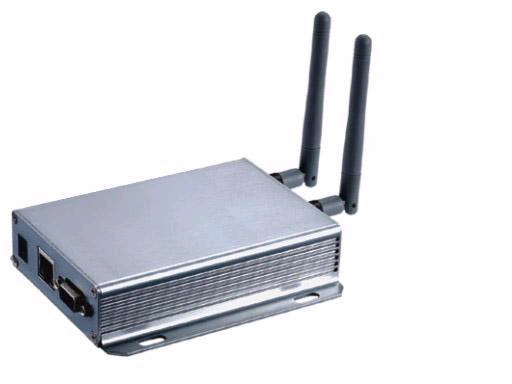 Toronto, Canada – GAO RFID Inc. has launched its high performance contactless 2.45GHz gain-adjustable active WiFi RFID reader, which utilizes an advanced 0.18µm CMOS IC for ultra-low power consumption and also uses 802.11b wireless communication standard. The active WiFi RFID reader is suitable for such applications as personnel location, logistics and warehouse management, closed-loop asset tracking and high-value asset tracking.
GAO RFID Inc's gain adjustable RFID WiFi reader, model 217002, boasts a large capacity buffer and saves up to 800 data sets from of the last read tags. With built-in omni-directional antennas, the RFID reader supports multi-detection and identifies tagged items at distances of up to 100 meters. Users can adjust the identification distance from less than 5 meters to 100 meters in accordance with their needs and environment. The reader has a direct mode and a buffering mode. In direct mode, it uploads messages to a host system in real time. In buffering mode, the RFID reader receives and saves messages, which are uploaded only when requested by the host system.
Visit http://www.GAORFID.com for more information.
For any sales inquires please contact:
1-877 585-9555 ext. 601 – Toll Free (USA & Canada)
1-416 292-0038 ext. 601 – All Other Areas
For more information about this product please visit 2.45GHz gain-adjustable active WiFi RFID reader, or contact sales@gaorfid.com.